About Electronic Payments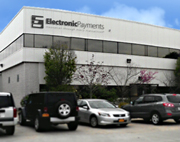 Since 2000, Electronic Payments has specialized in providing customized payment processing solutions for businesses nationwide. With our unrivaled customer service, technical support and low cost guarantees on the most innovative products, services and equipment, we are committed to providing the most comprehensive merchant service solutions to successfully optimize any business's operations.
Electronic Payments enables merchants to process all major credit cards, debit/ATM cards, fleet cards, gift and loyalty cards, and EBT state and government cards through any processing system. We work with businesses from all industries, including, but not limited to, retail, restaurant, petroleum, hotel/lodging, e-commerce and single or multi locations.
We are one of the few acquirers with a unique BIN/ICA relationship and have the ability to place business transactions onto 7 different front-end networks. We are also recognized for our unique in-house approach to the entire merchant service process. We implement approval decisions, account boarding, programming, deployment and pinpad encryption completely in-house as opposed to utilizing a third party like other processors. We are also dedicated to maintaining the highest standards in customer service and technical support. As one of the few payment processors that offer a dedicated help desk staffed by our own employees, our knowledgeable and dedicated customer service and technical support teams can manage any inquiry quickly and effectively. By committing our resources to develop a high-level support center, we ensure you and your merchants continued success.
When choosing a business partner, we understand that it is essential to select one that is agile as well as stable. Electronic Payments is one of the only payment processors to be featured on the Inc. 500|5000 list of fastest-growing privately held companies in the United States for five consecutive years and ranked in the Deloitte & Touche LLP's Technology Fast 500 from 2010 – 2012. Michael Nardy, Electronic Payments CEO, was also nominated as a finalist for the Ernst & Young Entrepreneur of the Year® New York Award.
Electronic Payments conducts business in the United States and maintains offices in Calverton, Long Island, New York and in Boca Raton, Florida.