Michael Nardy, CEO
Michael Nardy, Founder and CEO of Electronic Payments, was exposed to entrepreneurship at a very young age and always had a passion for business. His family's longstanding privately-owned business in the Hamptons of Long Island, New York encouraged Mr. Nardy to pursue entrepreneurial opportunities in his childhood and early adult-life.
In 2000, during his vocation as an undergraduate student at Boston College, Mr. Nardy founded Electronic Payments. When not immersed in studies, he focused on selling auction software to global organizations during the height of the Internet and dot-com explosion. He was the only employee and managed the business from his college dorm room; he even missed several classes to assist consumers and international clients.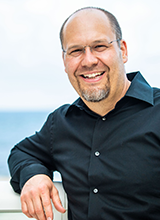 Mr. Nardy quickly noticed the high demand for payment and transaction processing services. After graduating from Boston College with a dual degree in English and History, he elected to continue his business and raise the bar in the transaction and merchant services marketplace. He moved the company to his home town in Long Island, New York and, within three years, Mr. Nardy hired over twenty staff and developed a network of 400 sales agents and 10,000 merchants across the country.
Today, Mr. Nardy continues to elevate Electronic Payments' products, services and reputation as one of the most respectable acquirers and transaction processing companies in the nation. Since the company's incorporation, he has realized four office expansions, established an unparalleled staff of over 70 in-house employees, a network of 800 agents nationwide, and a portfolio of propriety, innovative products and services. With revenues exceeding $57 Million and a consistent rapid growth rate, Electronic Payments has received numerous industry accolades, including Deloitte & Touch LP and Inc. 500/5000 rankings for five consecutive years. The company now boasts more than 25,000 clients and processes over $6 Billion annually.
Michael Nardy is recognized as one of the industry's top leaders. His success, dedication and contributions to the industry have earned him the honor of being named "Industry Leader" by the Green Sheet and one of "America's Coolest Young Entrepreneurs under 30" by Inc. magazine. He was also nominated as a finalist for the Ernst & Young Entrepreneur of the Year® 2011 New York award. Mr. Nardy has been featured in both print and broadcast media, including Newsday magazine, Long Island Business News, the East Hampton Star as well as FoxBusiness News and Sky Radio Network.
See Michael in the Media